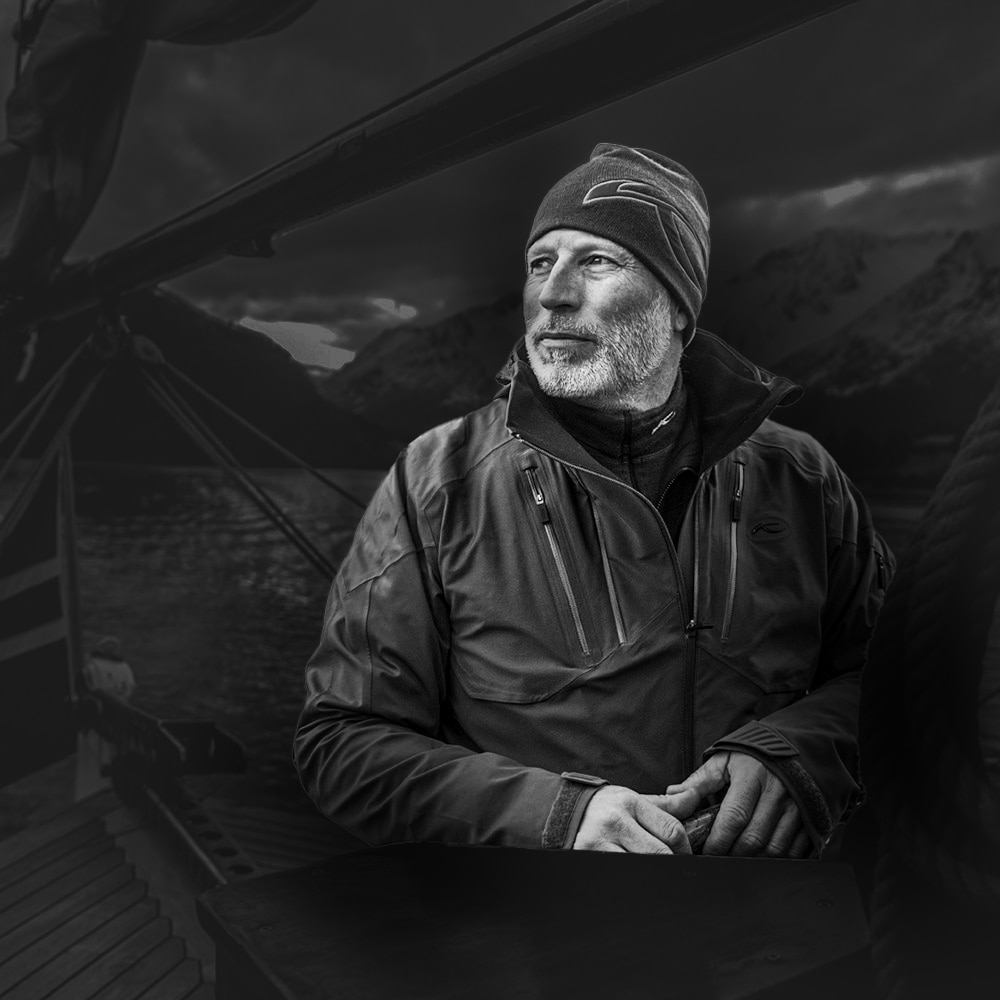 Alpine ski champion Lasse Kjus didn't set out to change the ski apparel industry.
He simply felt that functionality and performance were more important than fashion for a full day on the mountain facing the elements. As it turns out, his desire for functional apparel not only filled a gap, it created a brand.
KJUS was forged through a passion to enable people to reach the absolute top of their game.
A Modest Start to an Impressive Athletic Career
Lasse started skiing with family when he was just three years old. Later, his father helped build a small ski destination for children in their Norwegian hometown. "Growing up, we had snow in the streets just outside my house, so we always had skiing available. If I wanted, I could just step outside and ski from my front door," says Lasse.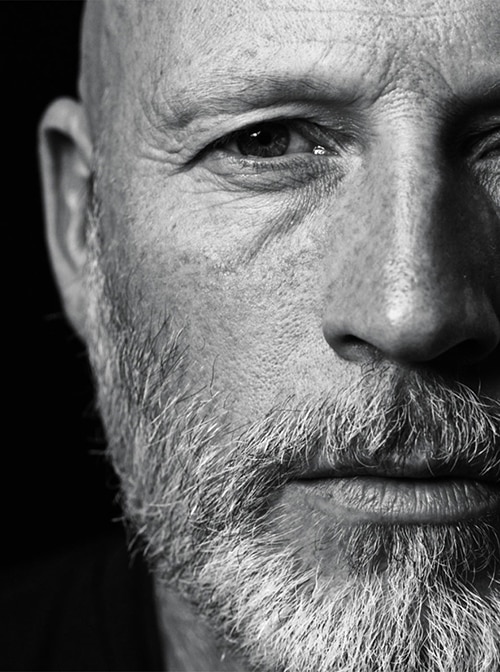 By age seven he had conquered ski basics. "I would beg my father to let me keep riding the lift at our ski area well after dark. I craved the feeling of getting better and faster."
"When you're a child you don't need much - you just have to have the opportunity."
At the age of 10, Lasse competed in nationals with the goal to score in the top 10 – he took second place. By 14, he qualified to compete on the national ski team. From there, his ski career made history. His combined career wins include 16 Olympic and World Championship medals and two World Cup titles.
For Lasse, progress in sport has always been about setting micro goals, achieving them and moving forward to the next goal. The same can be said for how he approached building an iconic brand.
Innovation Inspired by Experience
The concept for technical ski apparel came to Lasse during product development meetings with the Norwegian national ski team's sponsors in the mid-1990s. "I'd ask them to find different fabrics or increase the tension in products to improve performance," Lasse recalls.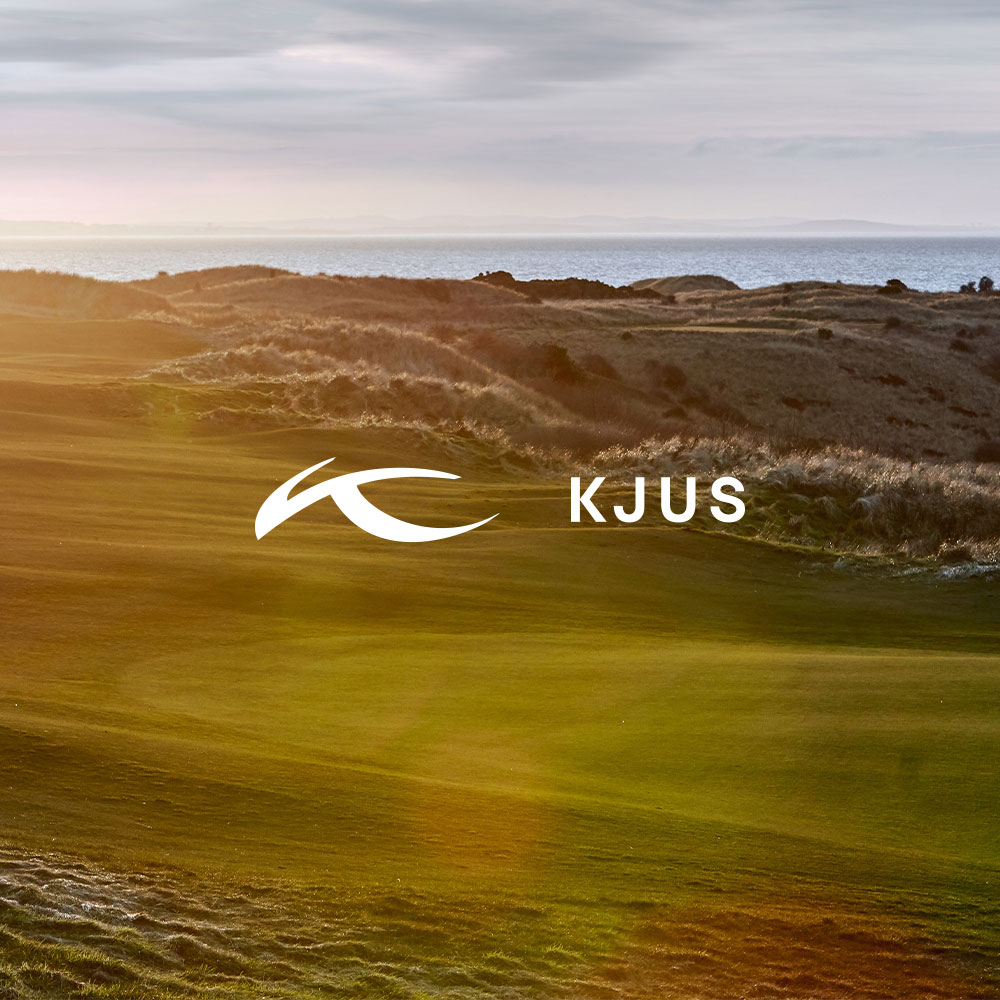 Those meetings sparked his desire to create better ski apparel with improved functionality made specifically for skiers who experience all kinds of weather during a day in the mountains.
"The motivation in 1999 was to bring some technology into ski wear."
Building a Brand
"When I founded KJUS it was my first experience with trying to build up a business, so it was quite scary. I invested my own money in the business and there was a period where we were working 24/7 to survive," says Lasse. "I felt very much alive. It was the same feeling I got when I was pushing to win a medal in all five alpine disciplines at one World Championship." A feat which no other athlete has replicated to this day.
Lasse brought on a friend and one employee, starting out with an office in an old train station in Oslo. They quickly engaged with local creative agency to define the brand's identity, and this included taking Lasse's last name, Kjus, for the brand. "Using my name for the brand was probably not the best idea because it's so difficult to pronounce it correctly. I've heard it pronounced many different ways," chuckles Lasse.
"I can settle the debate; It's pronounced, 'Shu-ss.'"
According to Lasse, the iconic K logo was designed early in the process. "When the K landed as it exists now, I was kind of unsure because I wanted to see more versions. We went back and forth, then we finally went back again to what you see now," says Lasse.
Lasse and team were also busy designing the first prototypes and traveling the world for meetings. The brand launched in 2000 with a small ski collection. "The first year we strategically selected the premium ski stores around the world in the most important markets in the US, Switzerland, and Austria," Lasse recounts. "We selected stores with the best customer service to explain the technical benefits of the product for the avid skier."
Their hard work paid off. "Targeting high-end stores was the right strategy and we were honored to work with many very important key accounts the very first year," says Lasse. "We were lucky to meet with welcoming retailers, especially in the US. My first account in North America was Gorsuch. Performance Ski and Cole Sport were also there from the beginning."
Eventually, the brand brought on an investor to keep the momentum going. Over a decade after finding success with ski apparel, KJUS expanded to bring technical innovation to golf apparel, attracting industry attention.
KJUS Today
In Summer 2019, KJUS was acquired by Acushnet Company, owner of high-end golf brands such as Titleist, Footjoy and Scotty Cameron. "What an honor to partner with Acushnet. I remain very much involved, especially with input on the products. I have always believed that the products must have top performance to earn a K logo," says Lasse.
From our North American headquarters in Boulder, Colorado, and our satellite offices in Risch-Rotkreuz, Switzerland, we craft innovative and premium sportswear that strengthens the performance of passionate athletes. KJUS is engineered for people with active lifestyles.
Some of our greatest innovations include fabrics that regulate body temperature, offer freedom of movement and provide exceptional comfort.
"My name is Lasse Kjus, ex-alpine skier. Through my career I won 16 medals at the Olympics and World Championships. I achieved the overall World title twice. My greatest achievement was founding the brand KJUS."