Our Favorite Women Athletes that Have Made a Mark on the Sport
Women have a long history in golf, some sources dating involvement back as early as the 1500s. The sport more widely accepted women in the late 1800s and was bolstered by the creation of the Ladies' Professional Golf Association (LPGA) in 1950. With the eventual opening of doors to women at some of the most elite clubs, previously only for men, the golf scene is more diverse and talented than ever before. Here are a few of our favorite women athletes that have made a mark on the sport.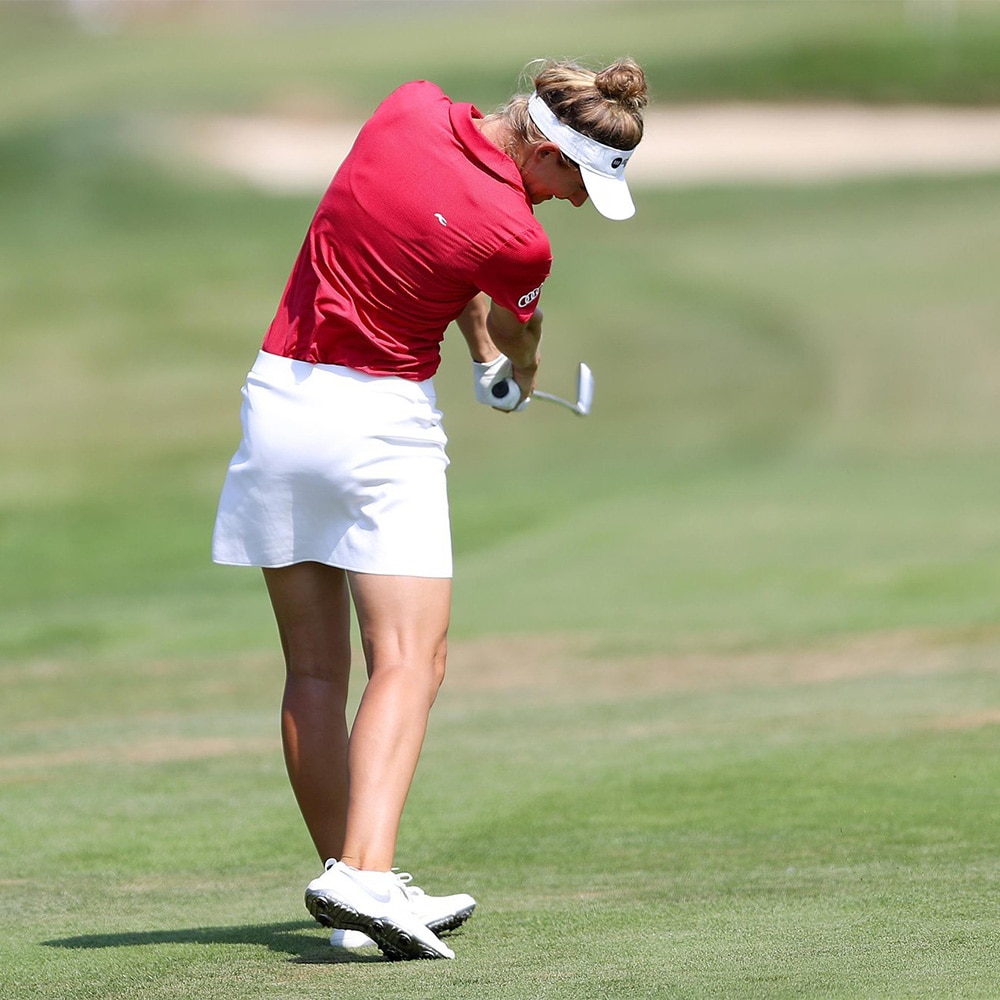 Anne Van Dam
Since going pro in 2015, Anne Van Dam has created a name for herself on the Ladies Professional Golf Association Tour (LPGA Tour) and Ladies European Tour. She has seven professional wins and was a fan favorite on the 2019 European Solheim Cup winning team.
One look at Anne's fluid swing confirms her future star status. In late 2018, a four-second swing video posted to her Twitter account went viral. Why? Many called it the best swing since Hogan or Snead. Sources state she credits her parents, both pilots, who instilled structure into their kids at a young age. The foundation of structure revolved around practice… and more practice. Many kids have structure, but none have her swing.
Anne's swing isn't just beautiful, it is technically perfect. According to her LPGA performance stats, her 281.85-yard average establishes her in top three in driving distance on the LPGA Tour.
Keep an eye on Anne. Her name will likely become a household name in the next few years.
Follow Anne Van Dam on social media:
Glenna Collett Vare
Many consider Glenna Collett Vare the female Bobby Jones. Jones once said, "Aside from her skill with her clubs, Miss Collett typified all that the word 'sportsmanship' stands for."
Her dominance of the golf world in the 1920s led to her induction into the World Golf Hall of Fame—as an amateur! Notably, professional women's golf only began after World War II.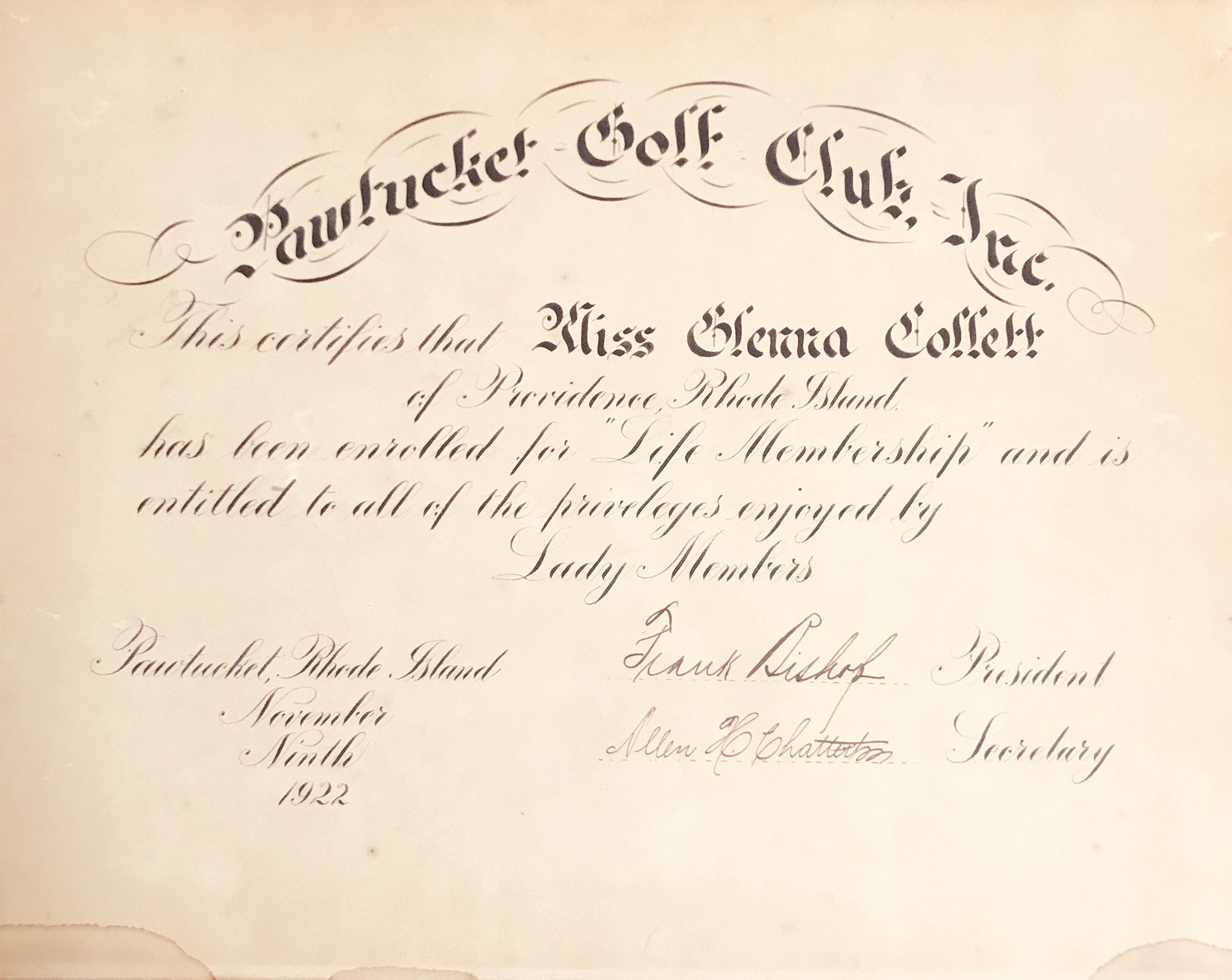 According to the World Golf Hall of Fame, she won The U.S. Women's Amateur Championship title six times from 1922-1935. She bagged the Canadian Championship in 1923 and 1924 and the French Championship in 1925.
In tribute to her outstanding achievements, the Vare Trophy is awarded to the player with the lowest average score each year on the LPGA Tour.
AGreat in golf? Yes. However, Glenna was also a leader in fashionable performance apparel, of high interest to us at KJUS. Partly with her guidance, 1920s women's golf apparel became more breathable, comfortable and practical. Sweaters replaced stiff jackets, skirts became pleated to allow movement and knits were introduced to also allow for improved freedom of movement.
We were lucky enough to meet her granddaughter, Jesse Vare, who was more than happy to share insights on her witty grandmother. "Glenna was a special lady... She had a dry sense of humor and was very, very witty," said Vare. "Although I only met her a few times, she sure left a lasting impression."
Glenna's fashion sense added charm to her accomplishments on the course. Who knows? Maybe we will look to her for some inspiration in our next collection.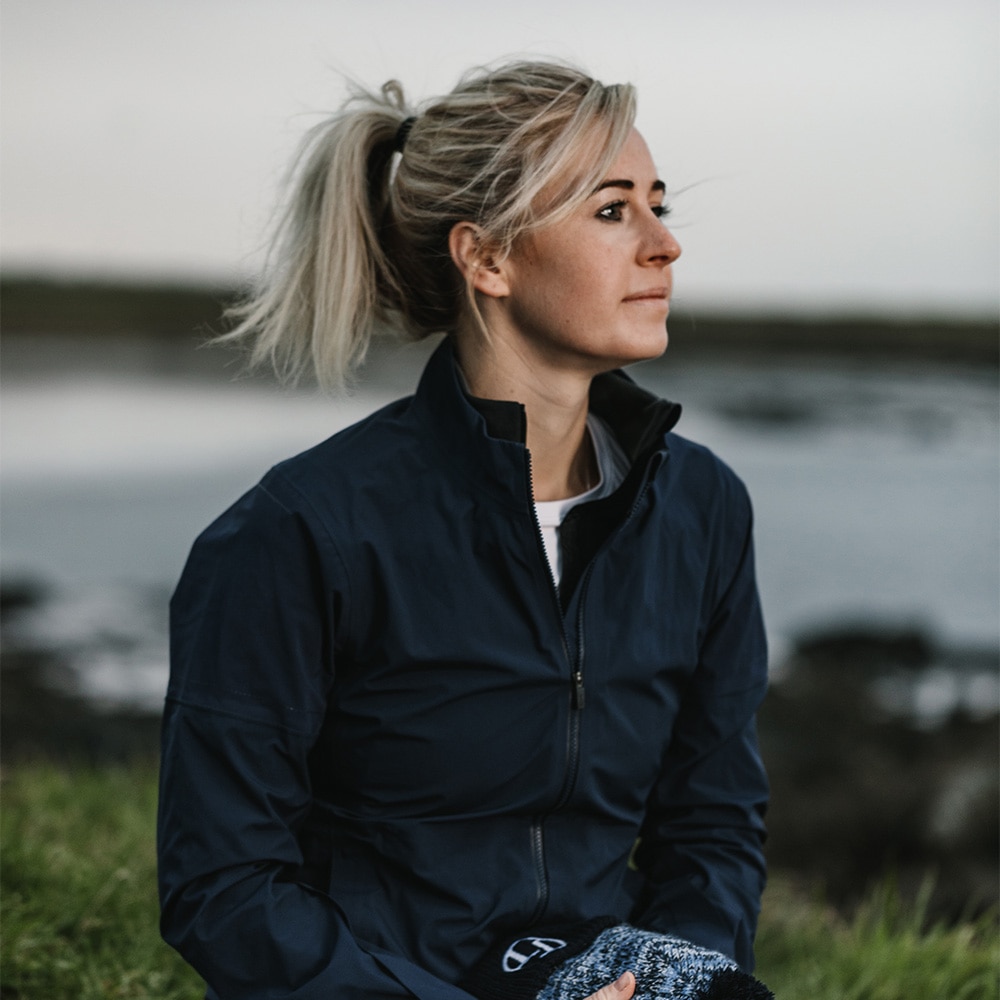 Iona Stephen
Iona Stephen is the newest host of IMG and Golf TV's "Golfing World." Her work takes her around the world interviewing professional golfers and featuring amazing golf courses. She also hosts Sky Sports Golf, often commentating on the Majors.
Due to a wrist injury in 2017 that ended her professional golf career, she launched a career in broadcasting. Her lively commentary cause many to look to her social media accounts to learn about great courses and amazing products. Her personality shines through the camera, and her fun banter with Tour pros demonstrates her ability to make connections.
Originally from Edinburgh, just 50 miles away from The Home of Golf, she studied at the University of St. Andrews. One could say golf is in her blood. We are lucky to call her a KJUS friend.